COVID-19 CRITICAL INFORMATION.
Please read this entire message.
Paragon Properties Community Offices remain open to assist residents via phone or email but are now closed to the public. Interested in renting at a Paragon Property? Take advantage of our Virtual Tours and reach out to our dedicated leasing consultants.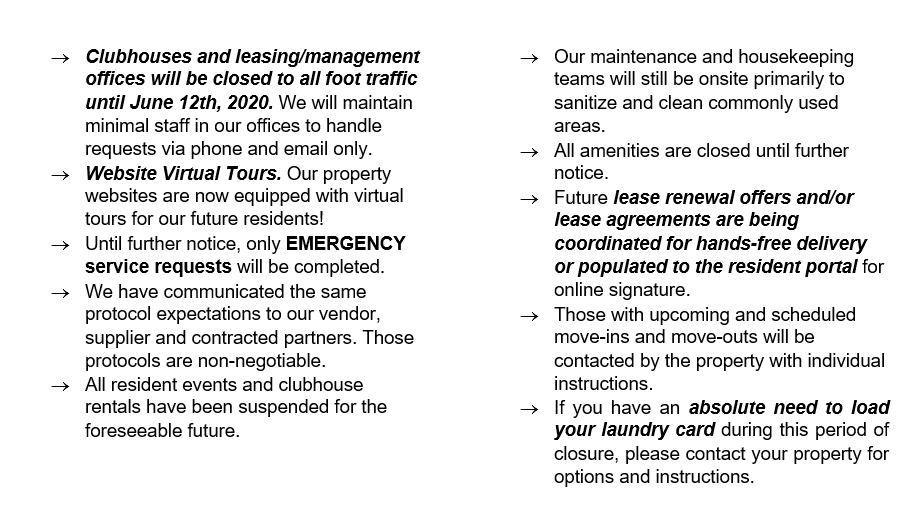 Below are links to organizations that provide relevant, updated information.
"Even in these unprecedented times, we are still a family. I'm confident we will pull together, as a team and for the team. Your contributions in flexibility and integrity during this time are valuable and won't go unnoticed."
Justin Dunckel, President, and the entire Paragon Family